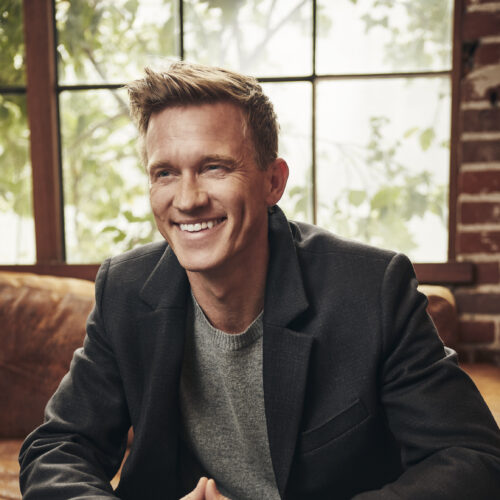 "Aaron"
Warren Kole
With an esteemed career that spans nearly two decades, Warren Kole has become known as a journeyman actor in the entertainment industry, shifting from drama to comedy roles seamlessly and breathing life into dynamic characters in prestigious, award-winning projects. In 2023, Kole will reprise his starring role as Jeff Sadecki on Showtime's critically acclaimed, drama/thriller series "Yellowjackets" opposite Melanie Lynskey, Christina Ricci, Juliette Lewis, and Tawny Cypress. The show, which is set in two timelines, follows the members of a girls' soccer team whose plane crashes in the remote Canadian wilderness, in 1996. The second timeline centers on some of the survivors' present day, women in their 40's who have kept their secret of what really happened out in the wild for over two decades. Kole is a standout as Jeff, a former prom king and the high school sweetheart of Shauna (Melanie Lynskey) who has found himself in a life that did not quite unfold as he had hoped.
"Yellowjackets" received rave reviews upon its debut, with media calling it "genuinely frightening and thoroughly unmissable" (Vogue) and "a pitch-black parable of human desperation that will creep its way under your skin given the chance" (Variety), to name a few. Season one garnered the cast a handful of award nominations including: 7 Emmy® Award nominations including Outstanding Drama Series, Best Drama Series at the 2022 Critics Choice Awards, Outstanding New TV Series at the 2022 GLAAD Media Awards, Best Cable Series, Drama at the 2022 Hollywood Critics Association Television Awards, among other notable nominations. "Yellowjackets" has a rare 100% score on Rotten Tomatoes and drew more than 5 million weekly cross-platform viewers, the second-most streamed series ever for Showtime. "Yellowjackets" returns for its highly anticipated second season March 24, 2023.
Over the years Kole has starred in or appeared in a plethora of films and television series. He has most recently been seen in Amazon Prime Video's "The Terminal List" opposite Chris Pratt, Paramount+ "Why Women Kill," and "68 Whiskey" for Paramount Network. From 2016-18 he starred opposite Jennifer Lopez and Ray Liotta in the NBC crime/drama series "Shades of Blue." Kole was the unhinged, Special Agent Robert Stahl, an FBI special agent assigned to the anti-corruption task force who soon becomes obsessed and consumed by being Harlee's (Lopez) handler. Kole's first leading role was in USA Networks comedy drama series "Common Law" and went on to star opposite Kevin Bacon in the thrilling series "The Following" for FOX. Additional credits include Steven Spielberg/TNT's miniseries "Into the West," "The Wilds," "The Chicago Code," and "24."
In film, Kole was seen in the psychological drama "Love Song for Bobby Long" (Lionsgate) opposite Scarlett Johansson and in "Mother's Day" (Anchor Bay Films) alongside Jamie King and Deborah Ann Woll.
Kole keeps busy as he has lent his voice and performance capture work for some of the biggest global gaming franchises to date. Most recently he starred as the tertiary antagonist, Commander Phillip Graves, in the 2022 reboot of Call of Duty: Modern Warfare II. In addition, Kole played treasure hunter and former associate turned foe, Rafe Adler, in the award-winning gaming franchise Uncharted 4: A Thief's End.
Originally from San Antonio, Texas, Kole studied classical theatre at Boston University before making the move to New York City to pursue his passion for Broadway and working on stage. He landed his very first audition in 2002, and has been working ever since. Aside from his work in film and TV, Kole is an advocate for a handful of organizations including the Michael J. Fox Foundation for Parkinson's Research, Red Cross, Doctors Without Borders, and World Wildlife Fund. Kole has a passion for adventure, and loves to go hiking, climbing, kayaking, or cruising across the country or up and down the cost on his motorcycle in his spare time. He currently lives in the Los Angeles area.